Ocean Creek Rental Information
CHECK IN 3:00 to 5:00 p.m. (June-Aug. 3:00 to 7:00 p.m.) or as soon as your rental property has been cleaned or inspected. Check-in time may be extended for special cleaning and maintenance. Please be aware that many accommodations may not be ready in-season until after 3 pm. Please call for special instructions on late arrivals. Please note that the minimum check-in age is 25.
CHECK OUT 10:00 a.m. or earlier.
CHECK IN DATE Units rent from SATURDAY to SATURDAY and others from SUNDAY to SUNDAY, June-August. Please note in the unit description the days each unit is rented. For reservations less than a week during June - August, please call 5 days prior to the arrival date. September to May there is a minimum number of nights stay and arrival/departure days may vary for this period depending upon company policy and individual property restrictions.
LATE ARRIVAL A key will not be made available until full payment is received and we have a valid MasterCard or Visa on file.
RESERVATIONS Reservations accepted 7 days a week from 8:30am-9:00pm. A prepayment of one half of the rental rate is required to confirm a reservation. A personal check is the required method of prepayment. Prepayment MUST be received within five (5) business days after making reservation. Please state reservation number, unit and date of occupancy on your advance deposit check. Upon receipt of your deposit, written confirmation will be sent showing the reserved unit, remaining balance, and rental dates. Check-in and check-out will be through our office at 401 Sea Mountain Highway in the Cherry Grove Section of North Myrtle Beach unless otherwise noted on confirmation letter. From the date of booking your reservation, you have 5 business days to cancel or change your reservation without penalty. After 5 business days, reservations are subject to our cancellation policy, listed below.
BALANCE The total balance of your charges is due at least 30 days prior to arrival date. Balance may be paid by personal check or credit card. A personal check is the preferred method of payment. Final payment will be posted to your account and confirmation mailed. Any unpaid balance resulting from additional services must be paid at check in with cash, travelers checks or certified funds. No personal checks accepted at check-in.
CONVENIENCE FEE For all payments made via credit card or debit card instead of cash or check, a fixed charge of $17 per transaction shall be added to all transactions in excess of $250.
RETURN CHECK FEE A Fee of $15 will be added to all guest accounts for each instance of a returned check for any reason.
CONDO RESORT PROPERTIES Elliott Beach Rentals is an independent agency that provides rental properties at the vacation rental site that has been selected. Elliott Beach Rentals is not affiliated with any on-site management company, and does not endorse or guarantee any services offered by on-site management or other independent companies also offering rental properties at the vacation rental site.
UPON ARRIVAL Please check your unit thoroughly upon arrival. Every effort is made to see that your unit is cleaned and undamaged before your arrival. If this is not the case, please report any discrepancies immediately to our office to insure that the problem is resolved and that you will not be held responsible.
PRICES subject to 11% sales/accommodations tax for rentals in unincorporated Horry County and 12% sales/accommodations tax for rentals in North Myrtle Beach and Myrtle Beach.
RATES Prices are set according to location of unit, unit condition, number of bedrooms, and amenities offered with unit. Rates are higher Easter, Memorial Day, July 4th, Labor Day, and special event weeks. See our homepage for complete description of seasonal rate changes.
PROCESSING FEE A non refundable processing fee consisting of a base processing fee, the CVB fee and the optional charitable donation is required on all reservations in addition to rental charges. The base processing fee is calculated as follows: $32 for rental amounts up to $400, $52 for rental amounts $401 - $900, and 7% of rental amounts over $901(capped at a maximum base processing fee of $500) is required on all reservations in addition to rental charges. The processing fee for reservations greater than 28 days is $70 with no add ons.
CVB FEE Included in the processing fee is a CVB fee of $2 per night for rentals in North Myrtle Beach and unincorporated Horry County and a CVB fee of $1 per night for rentals in Myrtle Beach, which is required on all reservations in addition to rental charges.
CHARITABLE DONATION An optional charitable donation of $1.00 per night shall be added to all reservations unless you opt out of making such donation at the time of booking. All charges for the charitable donations shall be paid to the Elliott Realty Charitable Community Fund at the Waccamaw Community Foundation a 501(c)(3) organization. Although the charges for charitable donations shall be paid over to a tax exempt charitable organization, these charges will not entitle you to a charitable contribution deduction.
SECURITY DEPOSIT No security deposit is required if the guest presents a valid MasterCard or VISA at check-in. If a valid MasterCard or VISA is not presented the guest will be required to pay a $500.00 cash security deposit. If required please allow up to four(4) weeks for return of deposit.
CANCELLATION AND TRANSFER POLICY From the date of booking your reservation, you have 5 business days to cancel or change your reservation without penalty. Confirmed reservations are not transferable. Confirmed reservations may be cancelled by written notice. Upon confirmation, the unit is off the market to anyone else; therefore, the advance deposit will be refunded only if the unit is re-rented at the full rental amount. All refunds are subject to a $100.00 cancellation fee.
GROUPS AND HOUSE PARTIES WARNING-WE RENT TO FAMILIES AND RESPONSIBLE ADULTS ONLY. Please note that the minimum check-in age is 25. We do not rent to house parties and/or groups including but not limited to fraternity, high school graduation, spring break from high schools or colleges, or other non family groups to be determined at the sole discretion of Elliott Beach Rentals. Any violation will result in termination of rental agreement without refund. A responsible adult over the age of 25 must be present AT ALL TIMES to provide adult supervision.
OTHER POLICY NO PETS ARE ALLOWED IN ANY UNIT UNLESS OTHERWISE NOTED. FIREWORKS AND GRILLING ON BALCONIES ARE ILLEGAL WITHIN CITY LIMITS. NO PHONE CALLS MAY BE BILLED TO THE HOMEOWNER'S TELEPHONE. Specific policies are on the back page of the Guest Confirmation form which is mailed to the guest upon receipt of deposit and on the guest registration form that requires guest signature upon check-in. MORE THAN THE MAXIMUM OCCUPANCY IN ANY UNIT IS STRICTLY PROHIBITED.
KEYS Pick up and return keys to the designated check-in office. For security reasons and lock change expense, there is a charge for each lost or unreturned key.
MESSAGES Messages are delivered only in case of emergency. We provide a 24-hour answering service for emergencies.
PARKING Campers, trailers, boats, golf carts and motorcycles are NOT allowed at some locations. Parking is limited to the number of spaces advertised for the rental unit. Most parking is limited to two (2) cars at all condominium locations unless otherwise stated on your confirmation. For houses, refer to the house listing or your confirmation for the maximum number of cars allowed. Exceeding the maximum number of allowed cars may result in being towed at your expense. If you have any special parking needs, please contact our office.
LINENS No linens are furnished... Please arrange for linens in advance. Linens are $35.00 per bed which includes 1 fitted and 1 flat sheet, 2 bath towels, 2 washcloths and 2 pillowcases. Linens will NOT be available upon your arrival if not ordered in advance. If ordered, the linens will be delivered to your rental unit. Upon departure, leave dirty linens in the soil bag inside of the unit.
POOL TAGS Some of our properties require pool tags. Pool tags will be given to you at check-in. $25.00 CHARGE FOR MISSING POOL TAGS.
DEPARTURE MAID SERVICE Required on all 6+ bedroom properties. Available upon request for an additional cost for properties with less than 6 bedrooms. If maid service is not requested, the guest is responsible for cleaning unit and premises prior to departure. If unit is not cleaned, a cleaning fee will be charged to guests account.
DEPARTURE INSPECTION If departure maid service is not ordered, then a departure inspection fee will be added to your reservation. Fees vary by number of bedrooms.
LUXURY UNITS: At Elliott Realty, we've identified a group of luxury units with respect to location, views, furnishings, decor, amenities & overall quality. Along with the unit comes a luxury service package which includes linens and departure maid service at a reduced price.
EQUIPMENT Units are privately owned and furnished according to owner's taste. We cannot be held responsible for appliance breakdowns or for changes by owners in furnishings or equipment including internet access. We will make all efforts to have service restored as soon as possible. Guest agrees to allow agent or its representatives to enter the property at reasonable hours to make timely repairs or inspections, or to allow for showing if the property is listed for sale. No refunds will be made for mechanical failure, no internet access, or cleanliness.
SOFA SLEEPERS We do NOT recommend sofa sleepers for adult use. For children's use only.
REFRIGERATORS Many refrigerators are left open during cleaning. It can take as long as twelve (12) hours before your food will cool and the refrigerator returns to a medium temperature. If you fill it with warm groceries and continually open the refrigerator door, it will take much longer than 12 hours. Please check your refrigerator upon arrival - it should be set at a medium temperature. If the refrigerator is turned to a high setting, the humidity will cause the coils to freeze up, which prevents cool air from reaching the refrigerator compartment while the freezer remains cold. If this should happen, please set the unit to a medium setting and allow time to defrost and stabilize.
KITCHENS All kitchens should be fully equipped for daily meals and serving. The following items should be in each unit to accommodate at least the maximum occupancy: coffee maker, toaster, dishes, glasses, flatware, serving dishes, pots and pans, and cooking utensils. Some homeowner's provide additional kitchen items, however, if needed, you may want to consider bringing with you items such as: blender, food processor, extra large or specialty pots and pans, specialty knives and cooking utensils, etc.
ADDITIONAL RENTAL ITEMS Items such as rollaway beds, port-a-cribs, full-size cribs, etc. are available from various equipment rental companies. Please contact our office for more information. The equipment will be delivered to your rental unit. Payment must be made upon delivery. Please note: This service is not a part of Elliott Beach Rentals and we will not be responsible for item condition or breakdown.
SUGGESTED ITEMS YOU MAY WANT TO BRING:
Bed linens (pillows and bedspreads are provided)
Special cooking apparatus (see Kitchens above)
Personal toiletries
Iron and ironing board
Cameras and film
Bath, beach, kitchen towels
Food and condiments
Paper products (toilet paper, paper towels, etc.)
Beach and fishing equipment (for information on local ordinances including tents, please visit City of NMB website, Horry County website, or City of MB website)
Alarm clock
PLEASE NOTE Property items (such as bedspreads, pillows, chairs, pots and pans, dishes, glasses, silverware, etc.) are NOT to be taken out of the property (to the beach or other properties).
OUR IN-HOUSE MAINTENANCE and HOUSEKEEPING STAFF If you should discover that your unit has not been cleaned or has damages, please report it to us immediately and we will make all efforts to resolve the problem. Check out time is NOT the time to inform us about problems. We cannot issue refunds for mechanical breakdowns, unit cleanliness, or inability to connect to the internet. Elliott Beach Rentals personnel or representatives shall have the right to enter the property at reasonable hours to make timely repairs or inspections. If a service call is made and entry refused, the renter will be held liable for service call fees.
LOST and FOUND Elliott Beach Rentals will NOT be responsible for any personal items left in the units. There will be a $35.00 service charge in addition to any mailing charges required if you request us to pick up and mail any items left behind.
LOCKED CLOSETS Many owners have their personal items locked in a closet for their convenience. These areas are not included in any rental. Please do NOT attempt to open these locked closets - they are for HOMEOWNER USE ONLY. If you break into the closet, your guest account will be charged for any repairs as well as missing items.
SMS MESSAGING By booking a reservation and providing a cell phone number, you agree to be contacted via SMS text messaging from Elliott Realty. Standard message & data rates apply. No more than (4) messages per month. You can opt-out of text messaging anytime by replying STOP to any message. For help text HELP. The EBR program is designed to alert customers of specials, last minute availability or other items regarding their reservation. Customer support: 1-800-525-0225.
NOTE In the event that rental unit cannot be occupied or is sold, Elliott Realty reserves the right to transfer reservations to a comparable unit or refund advance prepayment. Every effort will be made to contact customer prior to arrival, however, we will not be responsible if customer cannot be contacted. Tenant agrees to pay any difference in rental amount and not hold owner or agent liable for any, consequential or secondary damages. Tenant shall not be entitled to any refund due to unfavorable weather, maintenance problems, area construction, early departure, or disruption of utility services (including phone and cable), after occupancy. In the event of an ordered evacuation due to hurricane or other storms refund consideration for the prorated amount of time from the ordered evacuation until the area is reopened, will be made following written request of same by tenant to agent.
Elliott Beach Rentals reserves the right to correct any errors in pricing and description on this web site.
ASK ABOUT NEXT YEAR For no money down, you may tentatively reserve a property for the next year. Owners have top priority, followed by this year's renter. If you have not made a tentative reservation by check-out time, the unit may be reserved by anyone on a first come, first serve basis. Please inform reservation staff at our office. Please note confirmation of the tentative reservation is subject to establishment of rates, rental seasons, availability and other factors beyond the control of the agent.
NON SMOKING UNITS AVAILABLE
THIRD PARTY WEBSITES All parties agree to not discuss or disclose the occupancy of any property with any entity not bound by the terms of this agreement without the express written authorization of the homeowner and the property agent representing the homeowner. Furthermore, the company requests that occupants resolve any complaints with management prior to publication with third-party websites. Any violation will result in legal action and/or monetary fine against the guest, as well as any third party companies. All parties agree to not directly or indirectly, in any capacity or manner, communicate a statement of any kind, whether verbal, in writing, electronically transferred or otherwise, that might reasonably be construed to be derogatory or critical of, or negative toward, the homeowner or the property agent.
VENUE It is expressly agreed and understood that In this transaction(s), contract(s) and/or agreement(s) that should any transaction(s), contract, or agreement(s) arise out of my/our interaction with Elliott Realty, Inc. or any subsidiaries thereof, that in all matters related to the transaction(s), contract(s), and/or agreement(s) the law of the State of South Carolina shall govern and be used to construe the same. All parties agree to work in good faith to resolve all issues prior to the inaction of a legal dispute. Further, it is agreed that in any lawsuit regarding any matter including, but not limited to, the transaction(s), contract(s) and/or agreement(s), in which I/we name Elliott Realty, Inc., any subsidiaries thereof, any related parties and/or owners as a defendant, venue shall be in the Court of Common Pleas for Horry County, Conway, South Carolina.
Property Location
Location: Ocean Front
Area: Windy Hill
10600 North Kings Highway
(888) 669-7853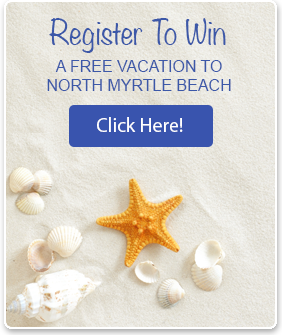 Disclaimer
Myrtle Beach Vacation Rentals is not affiliated with onsite management or the HOA of this complex.